Total Rejuvenation for Your Midsection
When it comes to parts of the body that people want to change, the tummy area is almost always at the top of the list. A tummy tuck can help to tighten up the muscles and excess skin, but it does not remove any of the fat that might still be there. Our lipoabdominoplasty in Newport Beach combines a tummy tuck with liposuction to provide patients with unparalleled shaping and contouring results. This procedure targets not only the midsection but the hips as well, providing an overall smoother and tighter appearance.
Lipoabdominoplasty can help patients to:
Remove fat deposits around the flanks, abdomen, lower abdomen, and back
Smooth and tighten loose skin on the abdomen
Tighten and reposition sagging or torn abdominal muscles
Flatten the midsection following pregnancy or weight loss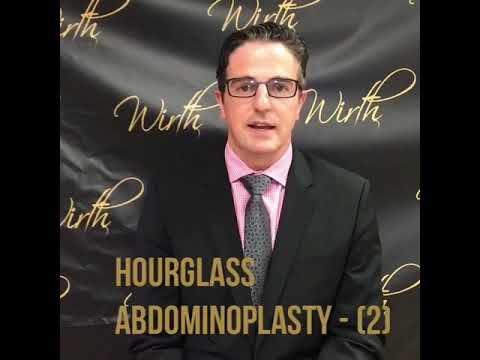 Hourglass Abdominoplasty
What are Patients
Saying?...
"Recently visited Dr. Wirth's office and had such a wonderful experience. Dr. Wirth is caring, knowledgeable and extremely professional. Everyone treated me so kindly and made me feel completely at ease the whole time. Very nice office, equipment and environment. Absolutely the best plastic surgeon in OC - highly recommend!" –C.S.
View Testimonials
Who is a Candidate for Lipoabdominoplasty?
It is important to remember that, as with any procedure involving liposuction, this procedure is not intended as a weight loss solution. Rather, it works best as a way to address those small pockets of fat and excess skin which do not respond to diet and exercise.
A good candidate for this procedure:
Is in good overall physical and emotional health
Is at or near a healthy weight for their build
Has excess fat on the abdomen and loose abdominal muscles that stays despite diet and exercise
Has loose skin and tissue on the abdomen
Does not intend to get pregnant again
Whats Happens During & After the Procedure?
Patients are placed under general anesthesia for this procedure. Dr. Wirth begins with the liposuction, removing fat from targeted areas with a tiny tube called a cannula. Then the tummy tuck, or abdominoplasty, begins. The incision is placed low in the abdominal crease, so the scar is easily hidden beneath clothing, and excess skin and tissue are removed to create a smooth appearance. After ensuring the belly button is placed and shaped naturally, the incision is sutured closed. "Fine tuning" is done again with liposuction. Patients can expect several days of swelling and discomfort and will need to wear a compression garment for at least six weeks. There will also be two tubes in place immediately after the surgery to allow for normal fluid drainage – these are often removed after 7-10 days. Your final closure involves dissolvable stitches which do not need to be removed. Though full recovery times can vary from weeks to months, depending on the extent of the procedure and the individual, people generally return to their jobs after 2 weeks, if it is not physically demanding.
Interested in learning more about lipoabdominoplasty in Newport Beach? Call us at (949) 558-2133 to schedule your consultation and find out if you are a good candidate!
Request a Complimentary Consultation
The First Step To Incredible Possibilities
*Results from surgical or non-surgical procedures will vary from patient to patient and are not guaranteed. All Rights Reserved. Privacy Policy