Trusted Care from a Board Certified Surgeon
There are several different techniques—including flap techniques, tissue expansion, fat grafting and the use of surgical implants—used in breast reconstruction. These cosmetic surgeries work to restore a breast to normal shape, size, and condition. For many women who have experienced a mastectomy as a result of cancer or another serious health condition, our Newport Beach breast reconstruction procedure serves as the final step toward complete and total healing.
FlexHD® Pliable™ Breast Reconstruction
Dr. Wirth BUILDS A BETTER BREAST with the use of his unique fenestrated design of FlexHD. This is the newest in technology! FlexHD® Pliable™—also known as an internal bra—is the latest generation of allograft, designed to conform to and support the breast pocket, and exclusively made for breast reconstruction. Dr. Wirth can build a better breast by using this special tissue to act as a "hammock" to hold the breast implant, creating a natural "sling" for the breast. Not only does FlexHD® Pliable™ protect your implant, but it also creates and maintains the "lift" of your breast to prevent future "sagging." The healing process is much faster, and the procedure lessens implant visibility and palpability, which aids in alleviating the possibility of necrosis of the flap during reconstruction. Dr. Wirth has been using this for years; however, more doctors are now learning how his unique fenestrated design.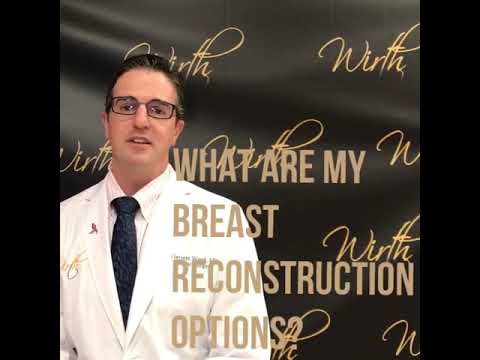 Breast Reconstruction Options
Candidates for Breast Reconstruction
The most common candidates for breast reconstruction in Newport Beach are women who have undergone, or will undergo, mastectomy as a result of cancer or another serious health condition. In these cases, Dr. Garrett A. Wirth performs techniques that rebuild the removed breast and restore a sense of feminine wholeness and rehabilitation.
Because this type of breast surgery is typically associated with traumatic and high-stress life events, it will be especially important to work closely with Dr. Wirth to determine your unique plan for reconstruction.
Although there are a few contraindications that make these breast surgeries unreasonable, there are several factors that influence the exact type of reconstructive techniques Dr. Wirth will use. These include, but are not limited to your overall health, anatomy, previous chemotherapy, previous radiation therapy, the amount of skin, muscle, and tissue present following a mastectomy, and the condition of the skin at previous surgical sites. Dr. Wirth will help determine what methods of reconstruction will be the most beneficial for you.
How it Works
The procedure always begins with anesthesia in order to reduce intraoperative pain and discomfort. The actual procedures followed in the surgery are heavily dictated by the condition of your skin, muscles, and tissue.
In general, Dr. Wirth will rebuild your breast through a series of flaps, muscle and skin flaps/grafts, tissue expanding breast implants, saline implants, or silicone implants, fat grafting, and more. Techniques include:
Tissue expansion and breast implants
Latissimus dorsi flap reconstruction
TRAM flap reconstruction
DIEP flap reconstruction
Fat grafting
Nipple reconstruction
In some cases—most notably those involving tissue expanding breast implants—multiple treatments may be required to ensure optimal results in reconstruction.
Nipple Reconstruction
Breast reconstruction following mastectomy or other surgery is an extremely personal choice. One of the aspects you may want to consider is whether or not you want to get nipple reconstruction as part of your procedure. There are numerous options, each with their own benefits and drawbacks, and which is best for you will depend heavily on your own unique situation and personal goals.
Some of the options for nipple reconstruction include:
Nipple-sparing mastectomy
Building a new nipple with surrounding skin
Nipple sharing
Medical tattooing or micropigmentation
After the Procedure
Immediately following your Newport Beach breast reconstruction, all incisions will be properly dressed and bandaged. You will likely be given an elastic bandage or support bra to wear to help reduce swelling and to support the newly rebuilt breast. Be sure to follow whatever instructions are provided by Dr. Wirth and his team. In the weeks following reconstruction, avoid subjecting incision sites to excessive stress, motion, force, or abrasion.
The aesthetic outcomes of your breast surgery will be noticeable immediately. In time, residual swelling and irritation at incision sites will also decrease, but incision lines will always be visible to some degree. You will work closely with Dr. Wirth to evaluate the results of your cosmetic surgery and to ascertain whether or not further operations or treatments will be beneficial.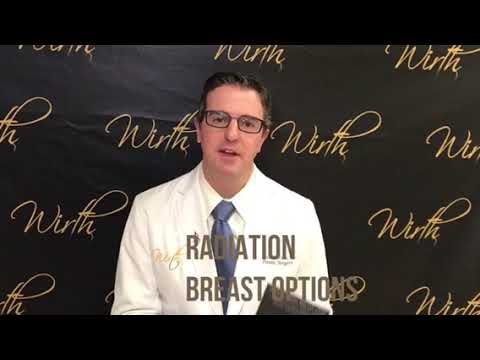 Radiation Breast Options
What Patients
are Saying...
"While the process of reconstruction was by no means an easy one, or pain-free, Dr. Wirth's attention to all my concerns made me feel confident that I was in the best hands. All questions were answered, no matter how many times I asked them. Dr. Wirth put my fears to rest. I felt good (and looked good!) during the expansion process and the results of the reconstruction came out to be PERFECT. Choosing Dr. Garrett Wirth as my surgeon made actual miracles happen!" –L.B.
View Testimonials
Expert Advice from a Published Author
Dr. Wirth is a Newport Beach plastic surgeon who is passionate about providing his patients, and women around the world, with the information they need to achieve and maintain optimal breast health. From frank discussions about cosmetic surgery to straightforward explanations of breast cancer treatment options and what life looks like after breast cancer, Personalized Breast Care: A Guide for Cosmetic Surgery, Breast Cancer, and Reconstruction is a comprehensive guide for women of all ages. Understanding what to look for and what to expect is a hugely important aspect of being a strong advocate for your own healthcare.
To learn more about breast reconstruction in Newport Beach, contact the office of Board Certified plastic surgeon Dr. Garrett A. Wirth by calling (949) 558-2133.
Request a Complimentary Consultation
The First Step To Incredible Possibilities
*Results from surgical or non-surgical procedures will vary from patient to patient and are not guaranteed. All Rights Reserved. Privacy Policy