BTL UltraFemme 360 Treatment
Improve Your Contours through Fat Melting and Skin Tightening with the BTL Ultra Femme 360
At Wirth Plastic Surgery, we are proud to use the BTL Ultra Femme 360 to help our patients get rid of unwanted fat and improve the overall look of the skin. This device can be used in most areas of the body and can serve multiple purposes, such as eliminating unwanted fat pockets and tightening skin on the face and neck.
The BTL Exilis device is a very safe method, and it can be utilized for fat melting in some areas and skin tightening in almost every area of the body. It is one of the few available technologies available that combines radiofrequency and ultrasound waves. This powerful combination can have slimming, beautifying results for clients looking to lose several centimeters and improve their contours.
Chemical peels can also be used to remove damaged outer layers of skin and exfoliate your skin. Dr. Wirth specializes in skin resurfacing and can provide a wide variety of chemical peel formulations to treat a host of skin conditions such as acne, discoloration, wrinkles, and more.
Candidates for the BTL UltraFemme 360 Treatment
You may be a candidate to use the BTL Exilis Ultra 360 if you are in need of:
Body sculpting or contouring
Fat removal from unsightly or stubborn pockets that cannot be removed through exercise
Skin tightening that cannot be accomplished through surgery
Treatment for cellulite shadows
Refinement of the outer surface of surgery sites
Non-surgical assistance lifting the skin of the neck, eyes, face, etc.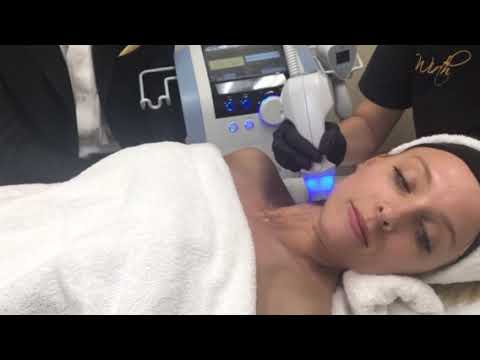 Exilis Skin Tightening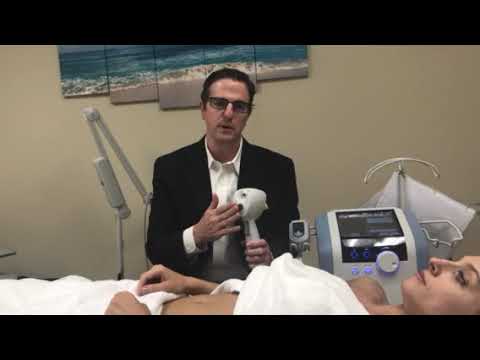 Exilis Fat Melting
What to Expect After Exilis Treatment
Recovery time after Exilis treatment is fairly short and straightforward. You may have "hot spots" and need to apply cooling treatments to certain areas after the procedure, although these spots are generally reported to feel similar to hot stone therapy. You may experience some discomfort but should be able to promptly resume normal activities. Skin on affected areas may appear pink for a short time, but this is not cause for concern. Total fat melting, reshaping, and skin tightening can take several months as the collagen and elastin are stimulated.
Call

(949) 558-2133

for Your Free Consultation
When you come to Wirth Plastic Surgery for your procedure, we will provide you with the specific aftercare and hygiene instructions you need to prevent infection and expedite the recovery process. If you are interested in eliminating problematic fat pockets, refining the contours of your body, or tightening the skin in a certain area of your body, we can provide you with the exceptional service and results you need.
Schedule your appointment for Newport Beach skin tightening procedures by calling (949) 558-2133 today.
Request a Complimentary Consultation
The First Step To Incredible Possibilities
*Results from surgical or non-surgical procedures will vary from patient to patient and are not guaranteed. All Rights Reserved. Privacy Policy