What is Breast Augmentation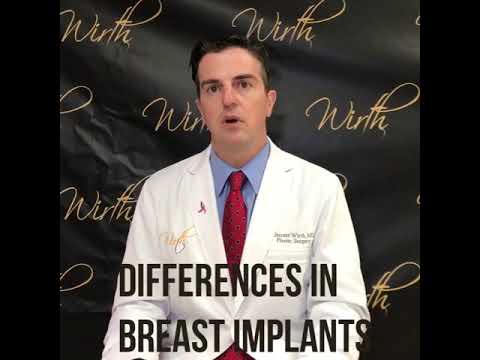 Breast augmentation is also known as augmentation mammaplasty and involves the use of breast implants to meet your desire for fuller breasts.
The surgery can also restore breast volume after dramatic weight loss or pregnancy.
Our breast augmentation in Newport Beach is among the most popular cosmetic procedures ever performed. Dr. Garrett A. Wirth has extensive experience with this procedure. Over the years, he has performed breast enlargement using modern surgical techniques that provide excellent, predictable results. The innovative techniques and the "24-hour breast augmentation recovery program" designed and applied by Dr. Wirth make this procedure unique in the area and specifically for you. The decreased utilization of pain medications, and sometimes no need for post-operative narcotic pain medications, early mobilization, and high degree of patient's satisfaction, etc. make this unique opportunity provided to you by Dr. Wirth one of the most sought-after procedures in Newport Beach, Orange County, and Los Angeles County.
Am I a Candidate for Breast Augmentation?
While there are very few contraindications completely restricting an individual from receiving breast implants, it is important to work closely with Dr. Wirth to determine if such a treatment is right for you. Some potential causes for not moving forward with breast augmentation in Newport Beach can include infection of the breast, active cancer, seeing, current radiation treatment, unstable medical conditions and others. The key is to become as informed as possible regarding the expected outcomes of the procedure. If these expectations meet your personal health and body image goals, then this cosmetic surgery may be a great option. Generally you are a good candidate if you are:
In good health
Not pregnant or breastfeeding
Your breasts have been fully developed
You have realistic expectations of the result
What does Breast Augmentation Correct?
Breast augmentation surgery can be an effective form of treatment if you are unhappy with their breast size, volume, or shape. This procedure is particularly helpful for women who have:
Small breast size
Breasts that do not match in size, shape, or volume
Breasts that are not in proportion to the body
Loss of breast volume following weight loss or pregnancy
How Much does Breast Augmentation Cost?
The cost of breast augmentation and Wirth Plastic Surgery can vary, but generally stays in the range of $8,400 - $8,700.
How Does It Work?
Dr. Wirth will help you determine exactly what type of breast enhancement is best for you and your unique body type and personal goals.
When your Newport Beach breast augmentation begins, you will be given anesthesia to help reduce pain and discomfort. Your cosmetic surgeon will then make the necessary incisions. The exact location of the incisions depends largely on your body type and your unique needs.
Wherever Dr. Wirth operates, incisions are made strategically, with efforts aimed at reducing the visibility of post-operative scars. Once the incision has been made, the implants will be placed into a pocket created either on top of or partially beneath the pectoral muscle. Breast implants are usually either silicone or saline, and this is an important choice that you and Dr. Wirth will make. After the implants are surgically placed, all incisions are sutured.
---
---
Types of implants: What are my choices?
There are more sizes, shapes, and levels of projection than ever. The basic types are as follows:
Saline: Saline implants are a silicone shell filled with saline solution. They require a smaller incision as they are filled after being placed. The drawback is that they feel slightly less natural than silicone. In some cases, they can be placed through an incision in the armpit (transaxillary) to avoid visible scars.
Silicone: The most popular type of implants are silicone, as the silicone gel within the implant closely mimics the weight, bounce, and feel of natural breast tissue. These implants are pre-filled, and the most common incision is in the breast crease. The scar will be hidden by the breast once healed, and fades to being almost invisible over time.
Gummy bear: Also called "form stable" or "anatomical implants," these implants were developed to be similar in shape to natural breasts, in a teardrop shape. The gel within is form stable so the implants keep their shape. They have less volume at the top of the implant. Similar results can often be produced with round implants.
Textured: Textured implants have recently been recalled by the FDA, so they are not available. It has been discovered that there is a slightly higher risk of developing BIA-ACLC (breast implant-associated anaplastic large cell lymphoma). If you have textured implants and want them removed and replaced, Dr. Wirth can help. Look over information from the FDA here. If you have no symptoms, there is no reason to remove textured implants, unless you choose to for your own peace of mind.
How do I choose the best implant size?
Breast implants are measured in cc's (cubic centimeters) rather than in bra cup size. Generally, you can increase your breasts one cup size with every 175 to 200 ccs. To select the breast implants that will look the most natural on your frame, it is necessary to measure the width of your natural breast, the size of your ribcage, and the amount of natural breast tissue you have. You have a concept of what you want, and Dr. Wirth will listen closely to what you hope to achieve.
The most important point in a successful breast augmentation is that the results please you and bring you greater happiness and confidence for many years. That requires a careful determination about the size, shape, and projection you choose.
What are breast implant profiles?
Breast implants come in three profiles, or the level of projection of the breast when standing. They are available in low, moderate, and high profile. Choosing the right level of projection is an important point in how happy you will be with your results. All these issues will be fully discussed with you in planning your enhancement. Dr. Wirth never rushes the process – his goal is to bring you greater confidence and happiness after your augmentation.
What are my options for breast implant placement?
There are two primary options for implant placement: submuscular and subglandular. Subglandular placement is when the implants are placed beneath your natural breast tissue, above the pectoral muscle. Submuscular is placing the implant beneath the pectoral muscle. Subglandular placement is often associated with shorter recovery times and more lift.
Submuscular placement has a reduced risk of capsular contracture and can appear more natural as the muscle tissue conceals the shape of the implant. The disruption of the muscle tissue leads to a slightly longer recovery time but is often appropriate for women with limited natural breast tissue.
What are the different incision types for breast augmentation?
Several types of incisions are possible in a breast augmentation procedure. They include:
Inframammary, an incision is placed in the breast fold
Peri-areolar, a circular incision around the areola
Axillary, in the armpit – used only for saline implants
Smaller incisions are needed for many styles of saline implants, as these implants can be filled with the saline fluid after it is placed in the surgical "pocket." Dr. Wirth will help you evaluate your options for incisions based on the size and type of breast implant to achieve your vision for your breasts.
Why should I see Dr. Wirth for my breast augmentation?
Breast augmentation is a procedure that requires the skilled touch of an experienced surgeon who understands the balance between implant size, type, and placement. Striking the optimal balance will allow your breasts to look and feel natural, flattering your figure. Dr. Wirth is a knowledgeable, skilled surgeon who utilizes industry-leading techniques. You can rely on Wirth Plastic Surgery for arguably the best breast augmentation Newport Beach has to offer.
Breast Augmentation Recovery
Upon successful completion of the breast augmentation operation, and as anesthesia begins to wane, you will likely experience light to moderate drowsiness and soreness in the treated area. Patients should have on call or to hand a friend or family member to drive them home. In the days following the procedure, postoperative pain and soreness are easily managed with pain medication, and strenuous or rapid motions, exercise of any kind as well as bending or leaning over should be avoided. Breast augmentation patients typically return to work within 7 to 10 days of the procedure, however many will find this possible in 2 to 3 days with Dr. Wirth's suggested recovery plan and techniques.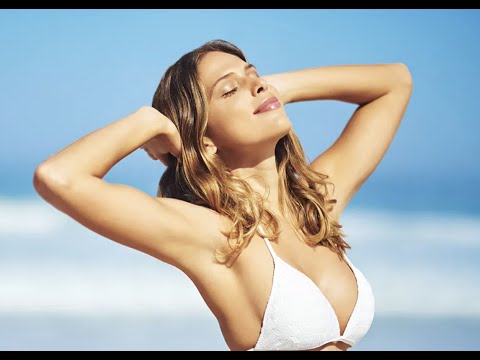 Dr. Wirth's 24-Hour Breast Aug Recovery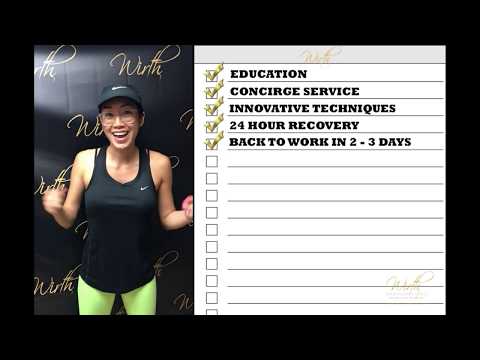 Testimonial from 24-Hour Breast Aug Surgery
What is the 24-Hour Breast Augmentation Recovery Program?
The "24-Hour Breast Augmentation Recovery Plan" has been a successful option for Dr. Wirth's patients over the past several years. It is based on core, scientifically-proven principles that help to make the procedure safer and improve surgical quality. This, combined with our meticulous attention to detail, mean that we are able to reduce narcotic pain medications, improve your post-operative recovery and lifestyle, and help you to achieve your goals more quickly.
Reduce narcotic pain medications
Recovery- back to work in 2-3 days
Ability to shower and go out to dinner the same night of surgery
No confining post-operative bras
This is done first and foremost through a comprehensive and detailed consultation and discussion. It is about understanding your goals first in providing verbal and written educational materials to make sure you and Dr. Wirth are aligned as a high-quality team going forward in the process. The consultation will involve a series of measurements and preoperative planning as well. With his extensive experience in surgical care, Dr. Wirth is then able to balance safety, comfort, and care to maximize results while minimizing the need for drugs during and after the procedure.
During the surgery, Dr. Wirth will utilize his precise surgical skill in a technique called "prospective hemostasis" to create a breast implant pocket. This technique has been demonstrated to prevent a great deal of the bleeding that would have normally occurred with older methods, potentially decreasing your rate of complications such as hematoma or capsular contracture. It also decreases the post-operative swelling of the tissues due to minimized trauma and reduces discomfort or the need for medications during recovery.
Specialized Recovery Care
We also continue our specialized care after your breast surgery. The very dramatic improvements in recovery and high-quality patient outcomes have been demonstrated time and again over the past several years with Dr. Wirth and his "24-Hour Breast Augmentation Recovery Plan." You will be provided and expected to follow the plan during your recovery process, but this should allow you to shower and even go out to dinner the night of your breast augmentation! You will be expected to wear a bandeau (a small elastic strap around the top of your breasts) all the time except for showers for the first 3 weeks, but no confining post-operative bras are generally utilized by Dr. Wirth after his Newport Beach breast augmentation.
What are Patients
Saying?...
"Dr. Wirth is a great doctor. He answered all my questions and concerns. He has a good bedside manner which made me feel safe under his care. He followed up with me after my procedure to make sure everything was going good and made sure I was happy with my results. His staff is amazing as well. They are very caring and they helped me throughout the whole process. I recommend Dr. Wirth to anyone looking to have any cosmetic procedures done. He will make you feel amazing when he's done with you." –C.C.
View Testimonials
What Can I Expect After Surgery?
After the surgery, expect a breast augmentation recovery period of 1-2 days. Beyond this, swelling and soreness will persist for a few weeks. The doctor will advise you on the right steps for a post-operative routine. Most patients reduce physical activity and avoid any sort of pressure, stress, motion, or abrasion at all incision sites. Be sure to follow any directions provided by Dr. Wirth.
In terms of shape, size, and volume, you will see the results of your breast enlargement immediately after the procedure. As the swelling and redness associated with the incisions subside, your breasts will return to their usual color and skin tone. You will then realize the results: a larger and more voluptuous breast size.
To learn more about breast enhancement in Newport Beach, contact one of the best plastic surgeons in Orange County; Dr. Garrett A. Wirth at (949) 558-2133.
Request a Complimentary Consultation
The First Step To Incredible Possibilities
*Results from surgical or non-surgical procedures will vary from patient to patient and are not guaranteed. All Rights Reserved. Privacy Policy