Providing Orange County Patients with Increased Confidence
Nose surgery, also known as rhinoplasty, is a popular plastic surgery procedure for men and women seeking enhanced balance and symmetry to their facial features. Board Certified Newport Beach rhinoplasty surgeon, Dr. Garrett A. Wirth understands the importance of facial harmony. He has years of experience performing rhinoplasty and often provides other surgical enhancements such as chin surgery, in conjunction with rhinoplasty. We are an aesthetic concierge practice dedicated to helping you feel more confident than ever!
What can rhinoplasty do for me?
Many people inherited a nose that is overlarge, has a droopy or hanging tip, with a flat bridge, hump on the bridge, or the nose was damaged due to trauma. Rebuilding and restructuring the nose requires high-level surgical skills. In some cases, grafts must be placed to provide adequate support to the newly shaped nose and avoid complications later.
When inadequate support has bee added to a reshaped nose, over time, the nose structure can collapse, called a "Polly beak deformity." It is important that your surgery is performed by a board-certified plastic surgeon who is known for having exceptional surgical skills.
When a nose job is performed correctly, the shape, size, and projection are chosen to be in beautiful balance with your other features, your nose will enhance your face, rather than drawing undue attention. This requires artistry, skill, and advanced surgical procedures. You can expect to feel far more comfortable and confident about your appearance with a custom rhinoplasty performed by Dr. Wirth.
What are the Types of Rhinoplasty?
Choosing which type of rhinoplasty in Newport Beach is right for you will depend heavily on what you are hoping to achieve with the procedure. Each of these procedures requires remarkable technical skills in concert with classical aesthetic sensibilities.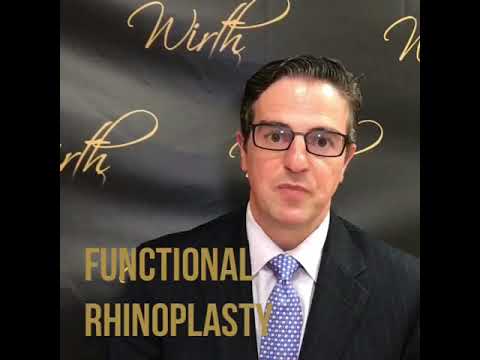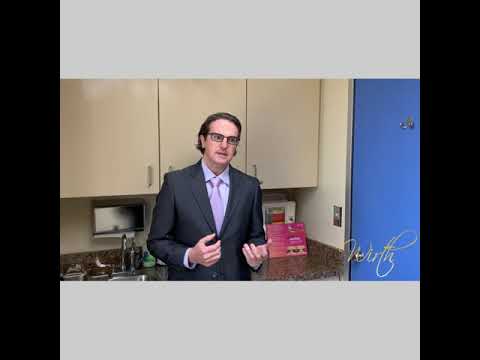 What is Septoplasty?
Our experienced surgeon offers all of the main types of rhinoplasty, including:
Primary rhinoplasty: This is the procedure that most people are thinking of when they think of rhinoplasty. It helps patients address a wide variety of cosmetic challenges, such as the nose being disproportionate to the face, asymmetrical, or having aspects that are out of balance with the rest of the face.
Secondary rhinoplasty: There are situations in which a patient is unhappy with the results of a previous rhinoplasty procedure. Perhaps the surgeon was not as skilled or careful as they needed to be, or perhaps there simply wasn't enough of an alteration. Whatever the reason, we can help you to achieve the final outcome you desire.
Revision rhinoplasty: This procedure, also referred to as corrective nose surgery, focuses more on the function of the nose, addressing things like septum issues and breathing problems due to previous surgery or trauma.
Ethnic rhinoplasty: People of color sometimes face unique challenges if they want rhinoplasty procedures. Our surgeon has the skill to help you reach the results you are looking for without erasing what makes you, you!
Who is a Candidate for Rhinoplasty?
Our Newport Beach rhinoplasty can correct a variety of conditions such as asymmetry, structural defects, dorsal humps and more. Following a thorough examination with Dr. Wirth, he will be able to determine if rhinoplasty is best suited for your cosmetic goals.
You may be a potential candidate for rhinoplasty if you meet some of the following criteria:
You feel your nose is disproportionate to the rest of your face
You possess good overall physical and psychological health
You have realistic surgical expectations
How Does Rhinoplasty Work?
There are various surgical techniques that can be utilized during rhinoplasty in Newport Beach. Prior to surgery, Dr. Wirth will work with you to personalize a surgical plan that will best meet your needs. Rhinoplasty is generally completed in 2 or more hours and is performed under general anesthesia, depending on the complexity of your augmentation.
In most cases, Dr. Wirth will begin by making an incision inside the nostrils to gain access to the underlying soft tissue. A small incision made be made in the columella. (This is the small bridge of skin between her nostrils which is a well-hidden scar) Following incision, Dr. Wirth will gently separate the skin from the underlying tissue, so that bone and cartilage can be contoured to form a new shape. Once the procedure is complete, the skin will be draped back over the underlying structure and sutured. A soft nasal splint may also be placed to secure your nose during the first week of recovery. Often, procedures that can improve your breathing will be addressed at the same time such as a septoplasty, which would be considered a septal rhinoplasty, spreader grafts, spreader flaps, and others. It is critically important to Dr. Wirth to always address function as well as form.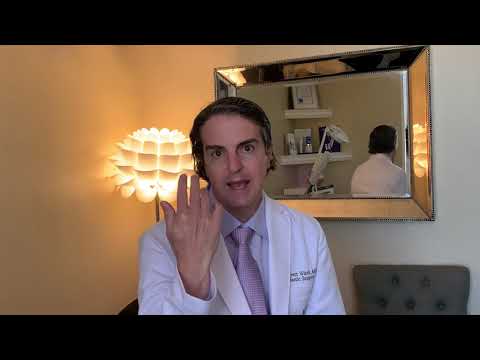 What is Nose Surgery Recovery?
What Happens After Rhinoplasty?
After surgery, you may be required to wear a nasal splint for up to one week. Bruising, swelling and some pain are all normal during the initial phase of recovery. In addition to providing you with specific aftercare instructions, Dr. Wirth may prescribe painkillers to alleviate discomfort. Swelling and bruising are likely to be present for several days and possibly weeks after your nose surgery.
What is the recovery timeline after a nose job?
Recovery times vary among patients. The first few days after your surgery are the most difficult, as the area is swollen, and you will not be able to breathe through the nose. As the swelling subsides, your breathing will be restored. The nose structure is made of cartilage and bone, which take some time to heal. If your nose was too wide at the bridge and the bones were narrowed, it may require a bit longer to heal. The majority of the swelling will be gone in about three to four weeks, at which time you should feel ready to show off your new look. However, it may require up to a year for residual swelling to fade, but this won't be apparent to others. In most cases, you should be able to return to work within 10 days of your surgery or sooner depending on your work and acceptance of splint and bruising shown to your coworkers. It is important that you avoid trauma to your nose following your Newport Beach nose job. Rigorous exercise and contact sports should be avoided for several weeks.
What are Patients
Saying?...
"I've been going to Dr. Wirth for almost 10 years now. He really takes his time with you and makes you feel comfortable. He has done my rhinoplasty and breast augmentation. He did fabulous on both. I am a very busy stylist in Newport Beach with a picky, affluent clientele and ALL of my clients, friends and family go to him. He is truly talented and gives nothing but the best service and bedside manner." –D.K.
View Testimonials
Why choose Dr. Wirth?
Dr. Wirth is regarded as being among the finest rhinoplasty surgeons practicing in the area. He not only performs custom rhinoplasty procedures, but is a professor of plastic surgery at the University of California, Irvine Medical Center, where he trains up and coming plastic surgeons on the proper techniques for this delicate procedure.
View our rhinoplasty gallery to see real results we have provided our patients! When you are considering rhinoplasty in Newport Beach, our Board Certified plastic surgeon can help.
Rhinoplasty FAQ
What can rhinoplasty do for me?
If you have spent years being unhappy with the look of your nose, imagine have a nicely shaped nose that is in balance with your other features. Our patients tell us that the increase in self-confidence was well worth undergoing the procedure! It is all about feeling you look attractive, and your best.
What does a nose job cost?
Every rhinoplasty is custom, and some people require more surgical work than others. The cost will be based upon the extent of the procedure, but in general, ranges between $12,500 and $14,500. The first step is a private consultation to determine what will need to be done to create a refined nose structure, for you.
Where are the incisions?
The incisions will be placed either within the nostrils (closed rhinoplasty), or in the columella, the thin strip of tissue between your nostrils. When extensive reshaping is needed, an open rhinoplasty is often the superior approach. You want a beautiful result, and it may be necessary to reshape several areas to achieve that goal. For less extensive changes, a closed rhinoplasty may be possible.
Will I have visible scars?
The scar is hidden beneath the nose structure, as the incision is at the base of the columella, not easily visible to anyone else, and will fade to being almost imperceptible.
How long do I have to wait for revision rhinoplasty?
If you are considering revision rhinoplasty, it is recommended that you wait at least a year following your initial surgery.
Reach out to our office at (949) 558-2133 to schedule your consultation today. We are here to help you feel more confident than ever before!
Request a Complimentary Consultation
The First Step To Incredible Possibilities
*Results from surgical or non-surgical procedures will vary from patient to patient and are not guaranteed. All Rights Reserved. Privacy Policy