A Safe, Minimally Invasive Solution to Smooth Fine Lines & Wrinkles
Botox® Cosmetic is a safe, effective non-surgical treatment for moderate to severe frown lines. As one of the most popular treatments in Newport Beach, Botox® is performed frequently here at Dr. Garrett A. Wirth's office.
We offer Botox® Cosmetic injections to both women and men who are seeking a safe, minimally invasive alternative to more extensive anti-aging surgical procedures.
Non-Surgical Neck Lift with Fillers, Botox and Newtox
Am I a Candidate for Botox®?
You may be a good candidate for Botox® Cosmetic enhancement if:
You are over the age of 18
You wish to eliminate fine lines and wrinkles without surgery
You possess good physical and mental health
Over the past several years, Botox® has become a popular anti-aging procedure for both men and women who wish to discreetly reduce facial wrinkles. During your one-on-one consultation with Dr. Wirth, he will be able to determine if Botox® in Newport Beach is right for you.
How Does Botox® Work?
Botox® is a prescription medication that is administered through injections. Prior to treatment, Dr. Wirth will work with you to design a treatment plan that will align with your cosmetic goals. The procedure will take only a few minutes to perform and normally there is no need for anesthesia. Injections are administered with a very small (acupuncture-size or diabetic-size) needle.
Once injected Botox® works by blocking the transmission of nerve impulses in the muscles of the forehead, which, if not injected, cause the muscles to contract or tense up. As a result of blocking this action, the wrinkles are significantly reduced on the skin's surface.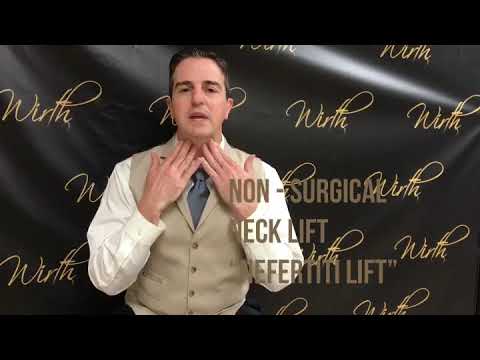 Non-Surgical Neck Lift
What are Patients
Saying?...
"Dr. Wirth is amazing as well as the entire office staff. Everyone is very professional yet very friendly. The doctor spent all the time I need and was able to address all my skin care issues. I will definitely be returning. Thanks for such a wonderful experience!" –S.B.
View Testimonials
What Happens After Botox®?
There is no downtime associated with our Newport Beach Botox®. Some people are even able to schedule treatments during their lunch hour. Following treatment, it is important for you to remain upright and avoid alcohol for the first few hours. Additionally, you should avoid touching or massaging the treatment area for the first day. You may experience some mild side effects such as bruising, redness or pain at the injection site.
You will start to see visible results from treatment within the first 24-48 hours. Full results should be visible within 14 days. Final results typically last an average of 3-4 months. Botox® is not a permanent anti-aging procedure. In order to prolong results, you will need to undergo maintenance treatment every few months.
Schedule your appointment to get Botox in Newport Beach from Board Certified plastic surgeon Dr. Garrett A. Wirth. Call us at (949) 558-2133 to get started!
Request a Complimentary Consultation
The First Step To Incredible Possibilities
*Results from surgical or non-surgical procedures will vary from patient to patient and are not guaranteed. All Rights Reserved. Privacy Policy